THE CITY CANCUN
OPEN BAR & VIP EXPRESS PASS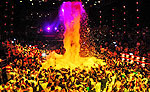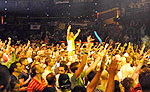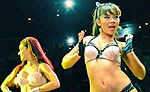 To make a reservation and get your Cancun vacation rolling,
just choose the options you want in the table below and click
"Book It!"
SPRING BREAK ONLY (MAR 3 THRU APR 1)
The City is Open Tuesdays and Fridays
Spring Break Surcharge Applies, but We Have Discounts!
VIP Pass: $90.00 $79.00

Date

Time

People

Choose One



ALL OTHER DATES (APR 2 THRU MAR 2)
The City is open Fridays Only.
Cover Charge $35.00 $29.50 VIP Pass: $65.00 $59.00


(Except Special Events)

Date

Time

People

Choose One



You will receive a voucher via e-mail within 24 hours (in most cases).
Just print it out and bring it with you to Cancun, just like an e-ticket.
A deposit is required for this tour at the time of reservation.
The remainder must be paid in cash on the day of the event.
Payments are processed via our secure server.

Safe and Secure.


Have a great time!